Helpful Resources To Help Families
Survive The COVID 19 Pandemic
These Resources Vary From Site To Site
And From Company To Company
BUT!
They All Provide Helpful Information.

KIDS TWEENS TEENS
Our Most Valued Treasure Is Our
Kids, Tweens And Teens.
They Are The Future.
They Are What The World Will Become.
It Is Very Important That We Provide For Their
Mental Health Today,
To Make Them Better Leaders Tomorrow.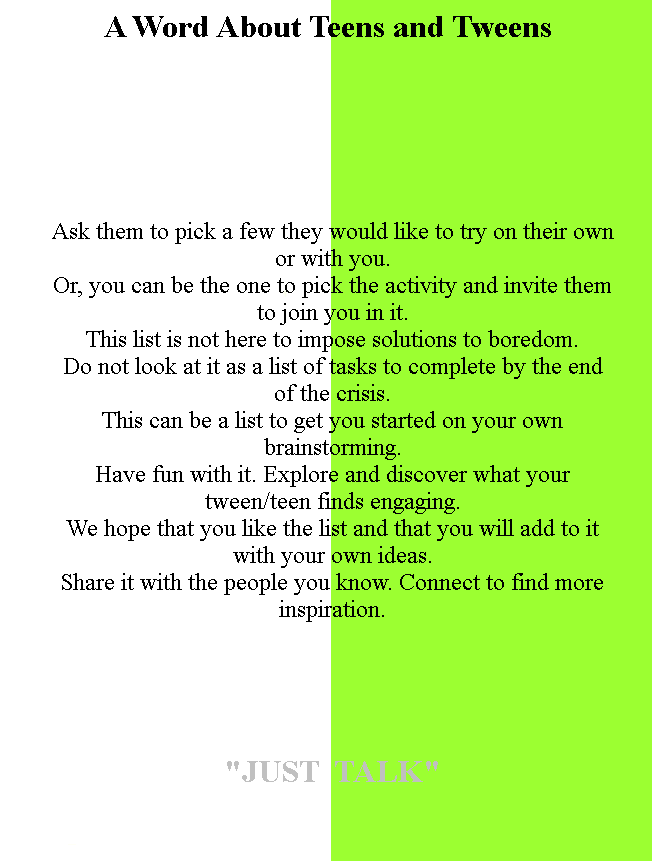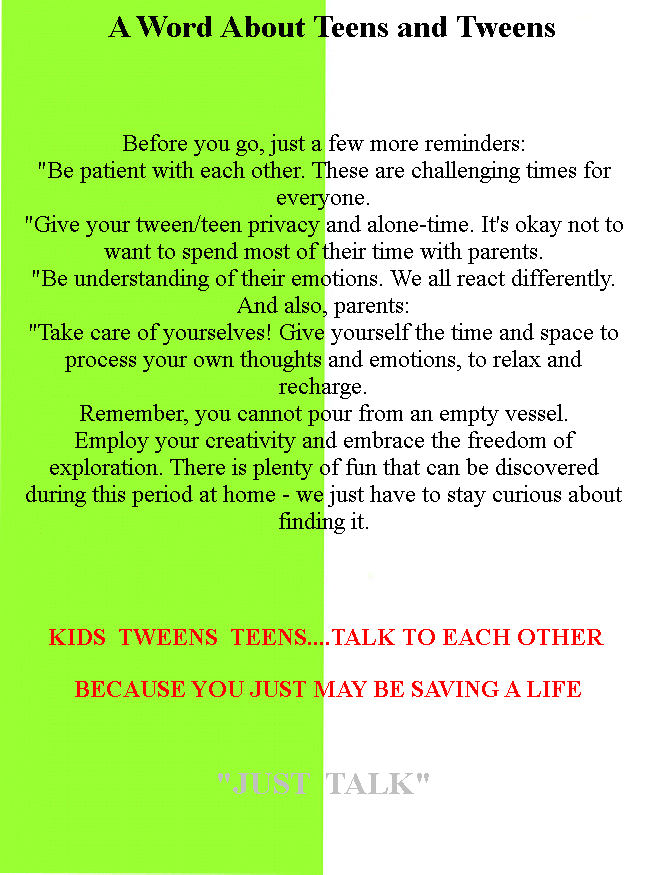 A DISCUSSION FORUM TO SHARE IDEAS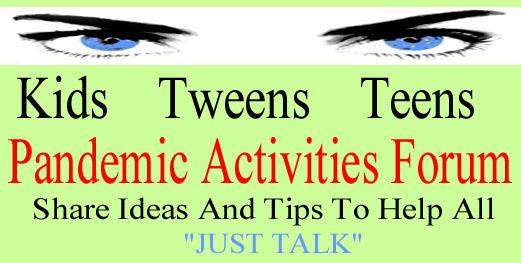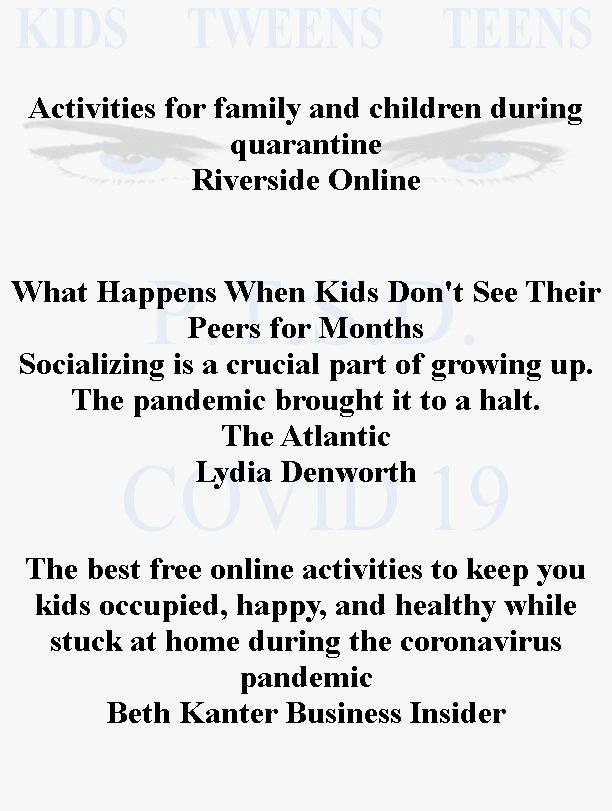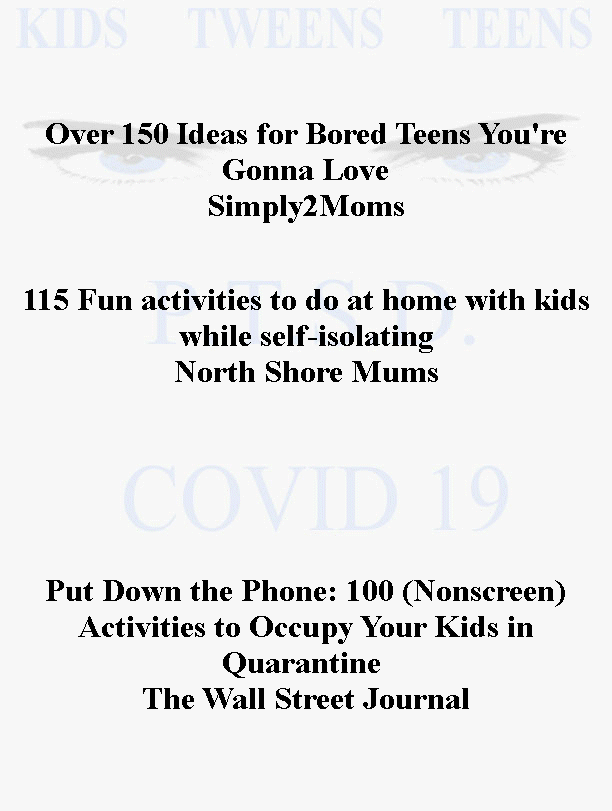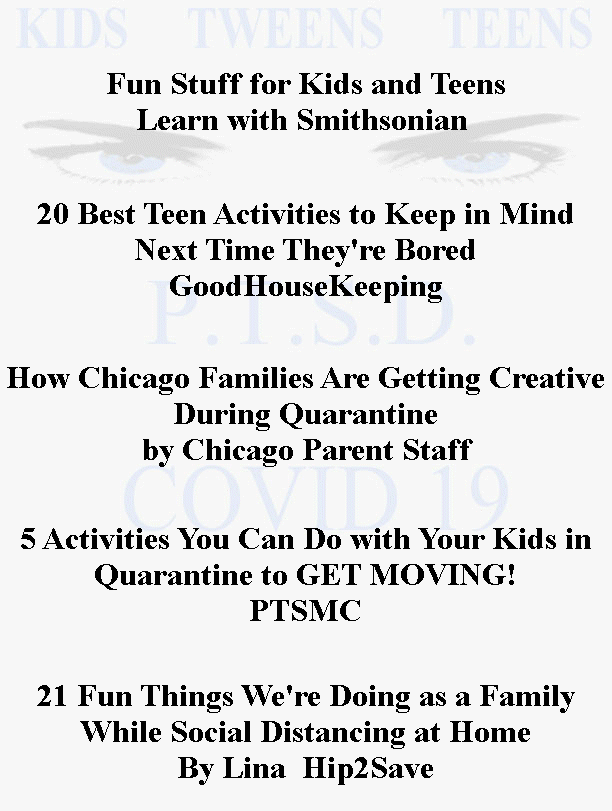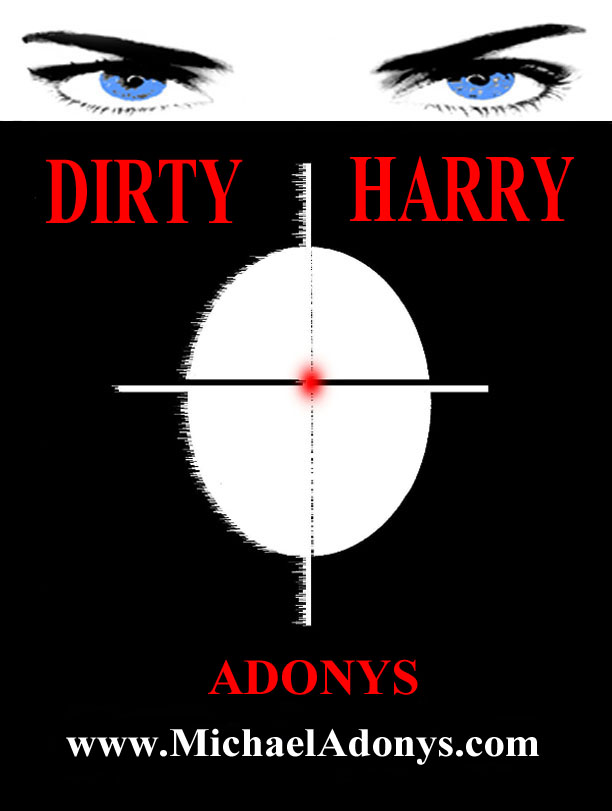 ALL RIGHTS RESERVED. PRINCESSEROS ENTERPRISES CHICAGO
THE PRINCESSEROS P.T.S.D. AWARENESS FOUNDATION